Archives by date
You are browsing the site archives by date.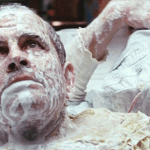 By rob on 24/11/2015
New Original Track – Perfect Organism Perfect Organism by MXII Most of my past productions have evolved from a drum pattern but Perfect Organism began with the sound of distorted metal & a bass line. I stumbled upon the vocal samples (Ash's Speech – Alien [1979]) on my computer & they turned out to be […]
Posted in Productions | Tagged 1979, Adobe Audition, alien, ash, landr, mxii, parker, perfect organism, reason, ripley, sidewinder | 1 Response
By rob on 25/10/2015
Belgium: Brussels, Bruges & Beer! A selection of photos from a short break to Belgium. Most notably Brussels & Bruges, taking in sights at the Atomium & Botanique gardens.
Posted in Photography | Tagged Beer, Belgium, Bruges, Brussels, Europe, holiday, nature, Nikon, tour, Waffles, walking | Leave a response
By rob on 06/09/2015
Norton Priory Walk Some photos from a walk around Norton Priory, then through Big Wood, Runcorn.
Posted in Photography | Tagged acorn, Big Wood, canal, nature, Norton Priory, Runcorn, trees, walking, walled garden | Leave a response
By rob on 31/05/2015
A day out at the Classic Car Spectacular A selection of photographs from this year's Classic Car Spectacular at Tatton Park on May 31st.
Posted in Photography | Tagged 911, audi, austin, bmw, cadillac, camaro, Canon, Capri, cars, challenger, chevrolet, classic car spectacular, classic cars, corvette, cosworth, dodge, escort, eunos roadster, ferrari, focus, ford, gtr, honda, impala, impreza, jaguar, lincoln, mg, mini, mustang, mx5, nissan, oldsmobile, porsche, quattro, red bull, rolls royce, rover, rs, sierra, skyline, st, subaru, Tatton Park, triumph, volvo | Leave a response
By rob on 25/05/2015
Return to Harecastle Tunnel, Bathpool After four years it was necessary to return to the eerie Harecastle Tunnel of Bathpool Park. This time I found a bunch of school books, an old phone & a burned out bike…
Posted in Photography | Tagged abandoned railway, Bath Pool, Bathpool, black panther, Canon, donald neilson, Harecastle Railway Tunnel, Harecastle Tunnel, Kidsgrove, lesley whittle, railway, tunnel, urban, urban exploration | 3 Responses
By rob on 14/02/2015
Live House Mix I took to the USB decks after another long hiatus to record a house mix of a few tracks that peaked my interest in recent months. Recorded in Serato DJ on the Numark Mixtrack Pro and then mastered in Adobe Audition.
Posted in Live Mixes | Tagged house, in the mix | Leave a response