Brewing up a Brown Ale for Dark Farm's Mashed Magazine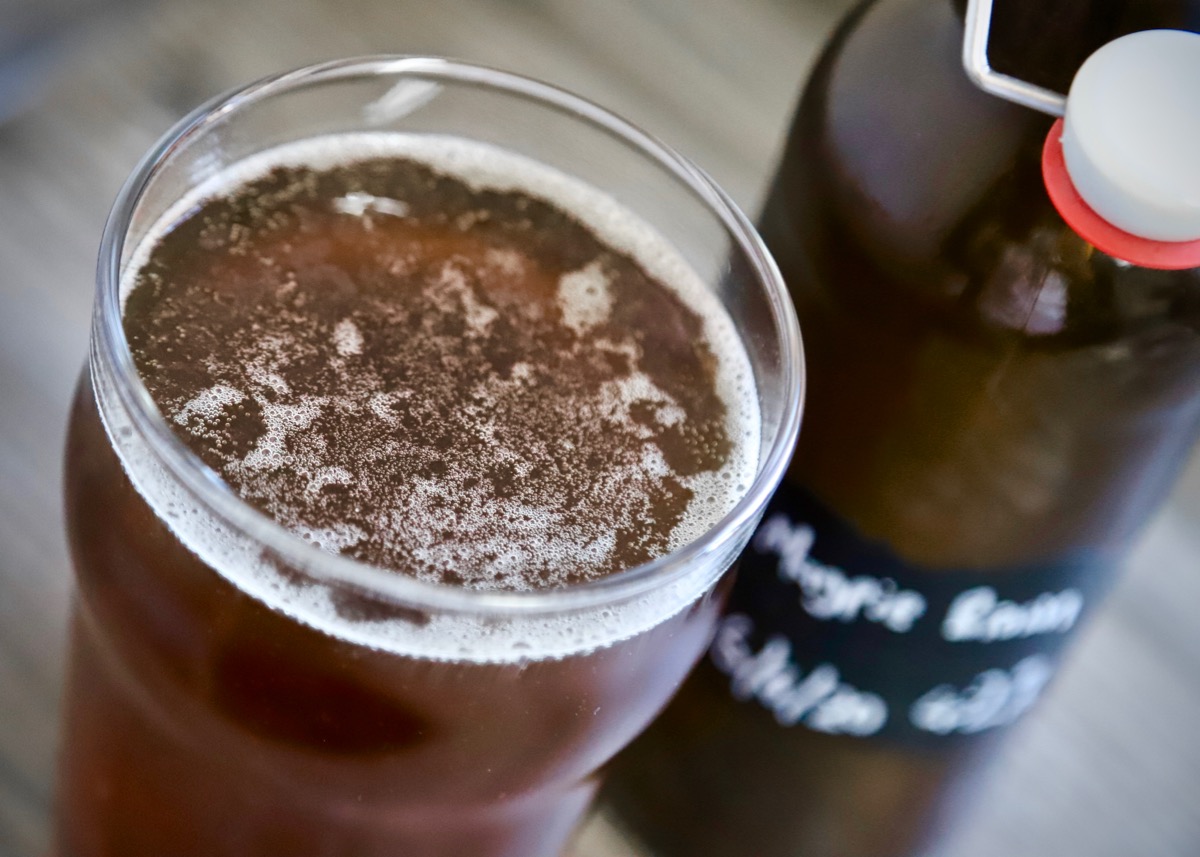 First duties as part of the Brew Crew for Dark Farm's Mashed Magazine was to brew up a recipe submitted by another member of the Crew!

As the title of this post suggests, I opted for the Brown Ale with a target ABV of 4.4%.
The grain bill of Pale, Munich, Red & Crystal malts produced a deep brown wort with hints of burnt orange when it caught the light. The Fuggles hops smelled lovely too!
After 13 days in the demijohn [06/06] the gravity had settled & it was ready for bottling. I managed to achieve 4.2% ABV, not quite the target, but close enough.
Update 25/06: After carbonating in the bottle for 19 days (I used 2 Muntons carbonation drops per 500ml bottle), it's finally time to pop one open & see what we've got!
Looks: Clear-ish, with a dark amber/burned orange/copper hue.
Aroma: Malty with a floral hint from the hops.
Taste: There's a richness from the red/crystal malts, slight bitterness from the hops & a biscuity aftertaste that leaves you wanting another sip.
Positives: Simple recipe with all ingredients pre-weighed & mixed in one package. The end result is a moreish brown ale that's not too heavy & could easily turn into 2 or 3, or more!
Negatives: On this occasion, the head is non-existent after the initial pour. May need further conditioning in the bottle.