Walking Tour of Capri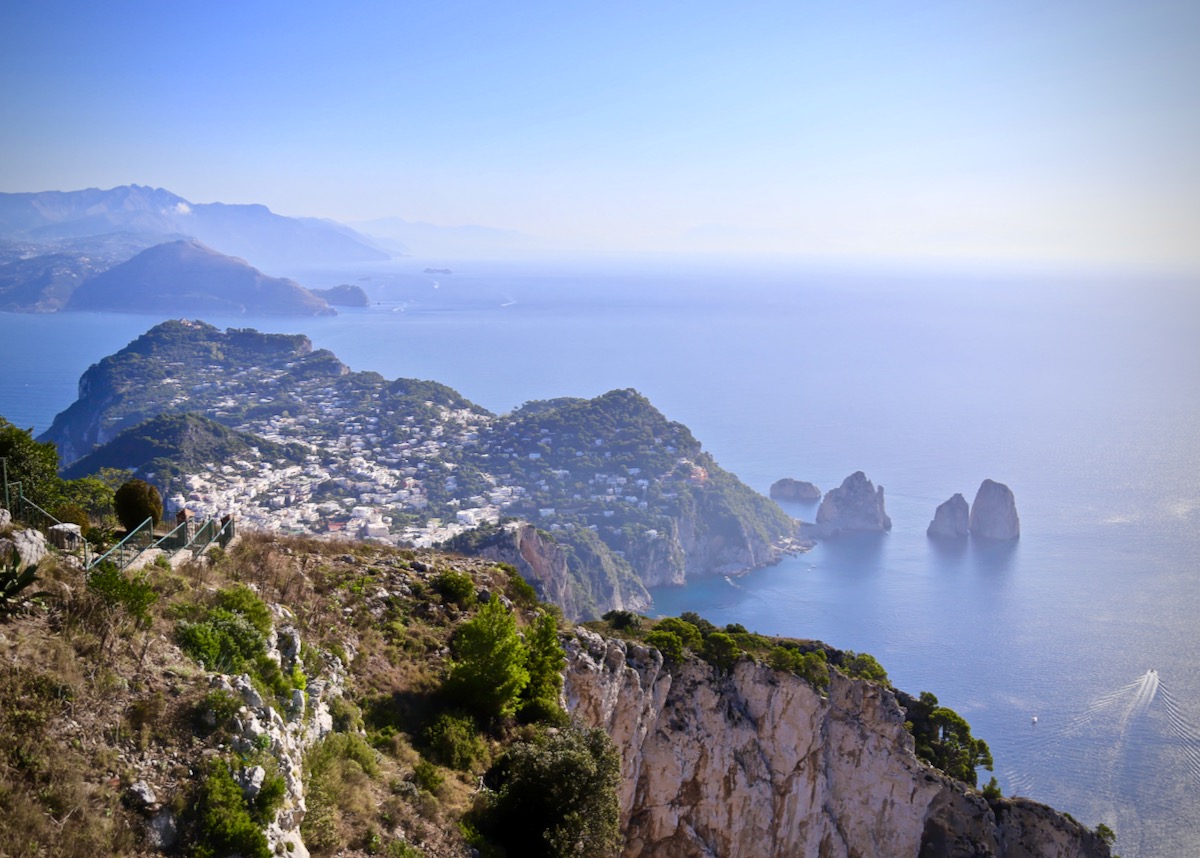 After taking the early fast boat from Sorrento harbour, we were bussed up to Anacapri to be first in line for the famous Monte Solaro Chairlift!

The 360° views from the vantage point were stunning. Looking out on an endless sea in one direction, the Amalfi coast in another and down on the bustling port.
We had lunch in La Pigna restaurant which included traditional Ravioli Caprese. Afterwards we visited Giardini Augusto, where, in antiquity, the flowers used in the exclusive perfumes of Carthusia were grown and harvested.