Bury Ditches, The Iron Age Hill Fort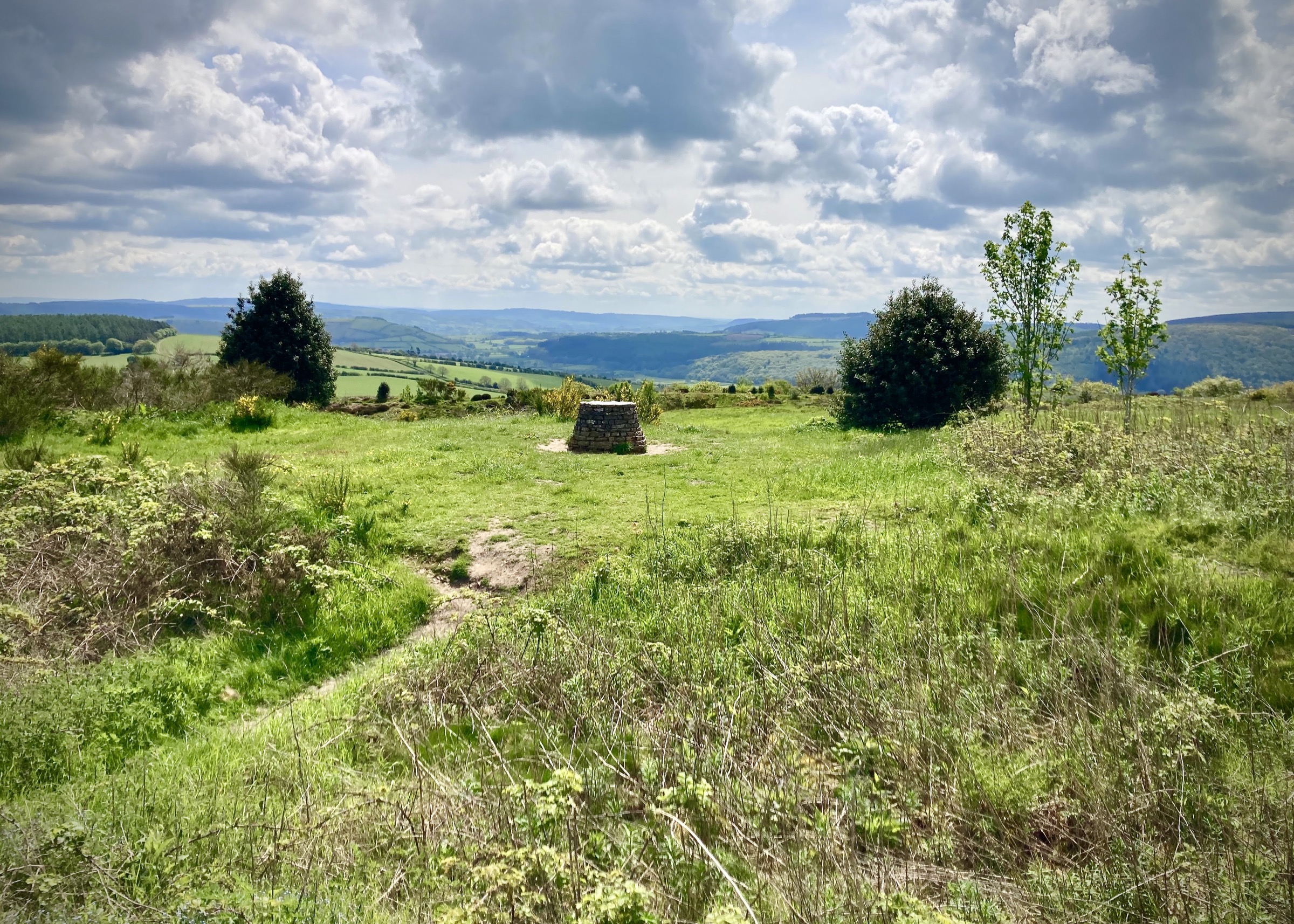 Very much "in the sticks", the roads leading to Bury Ditches are single track, opening out here & there for the odd farm and bunch of houses.
As we parked up, the sun came out & it went from overcast to hot & sunny! Typical – wish I'd kept my shorts on!
From the car park we headed up the steep incline to the fort, then over to the monument on the top. We caught our breath & headed on with the route via one of the ditch ridges. The path took us to a wide forest path that we followed in a semi-circle, bringing us back to the car park.
A very interesting site, full of ancient history.
For more information, check out the Wikipedia page.