The Iron Bridge at… Ironbridge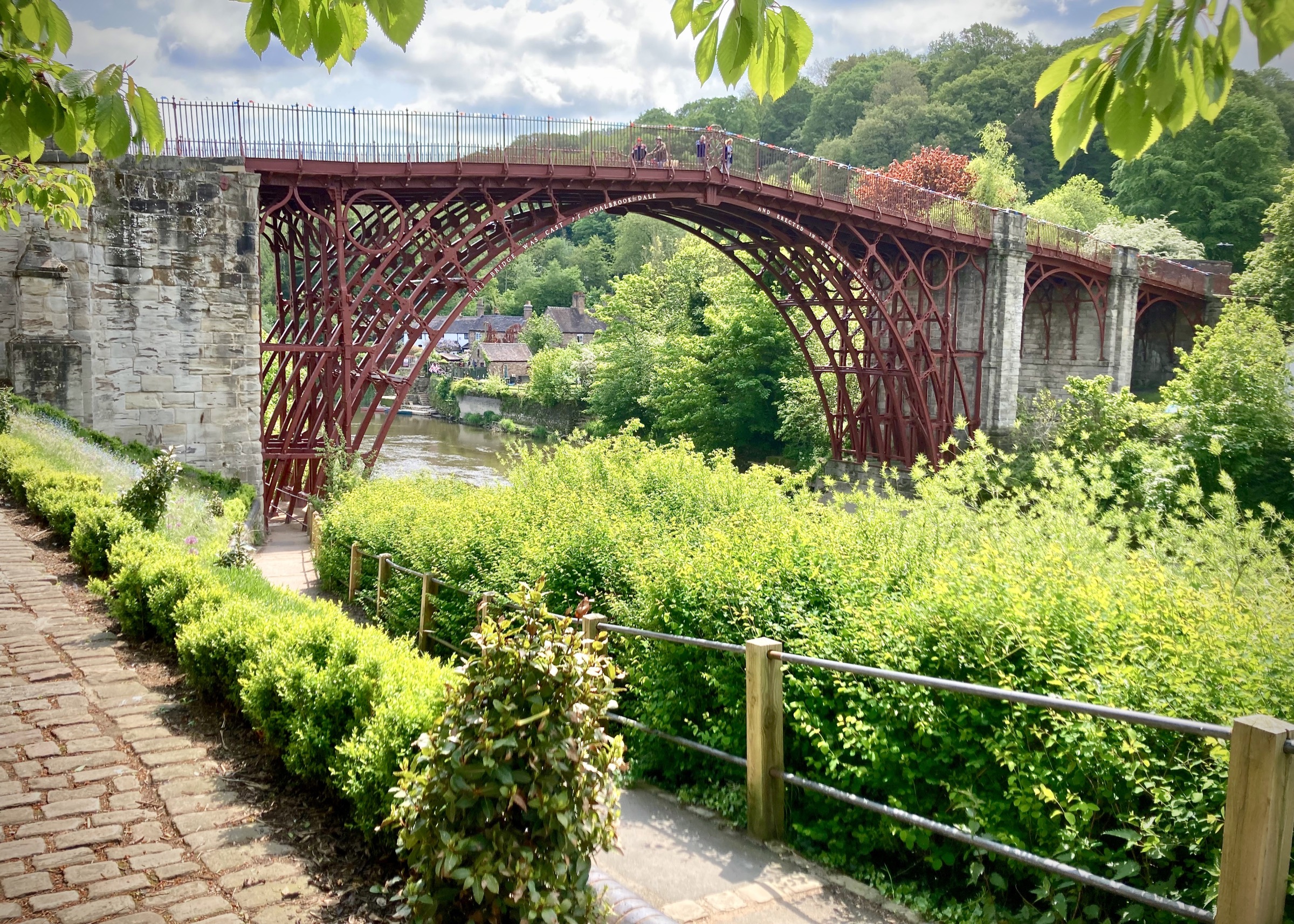 Turns out there are a handful of museums in the area that you can visit. We didn't…
We walked over the bridge & explored the town and its unique shops – The Toybox is fantastic & well worth a browse (if you have/know any kids).
After a picnic under the bridge we did a circular walk from the car park & over the Jackfield Free Bridge. On the other side of the bridge we stopped at Ye Olde Robin Hood Inn for halves of Holden's Brewery Golden Glow – delicious beer.
Walking back to Ironbridge we past Bedlam Furnaces (one of the first examples of a blast furnace) & took the path down by the water that leads under the bridge. Our feet were starting to ache at this point.
For more information, check out the Ironbridge website.