Rectory Wood & the Ruins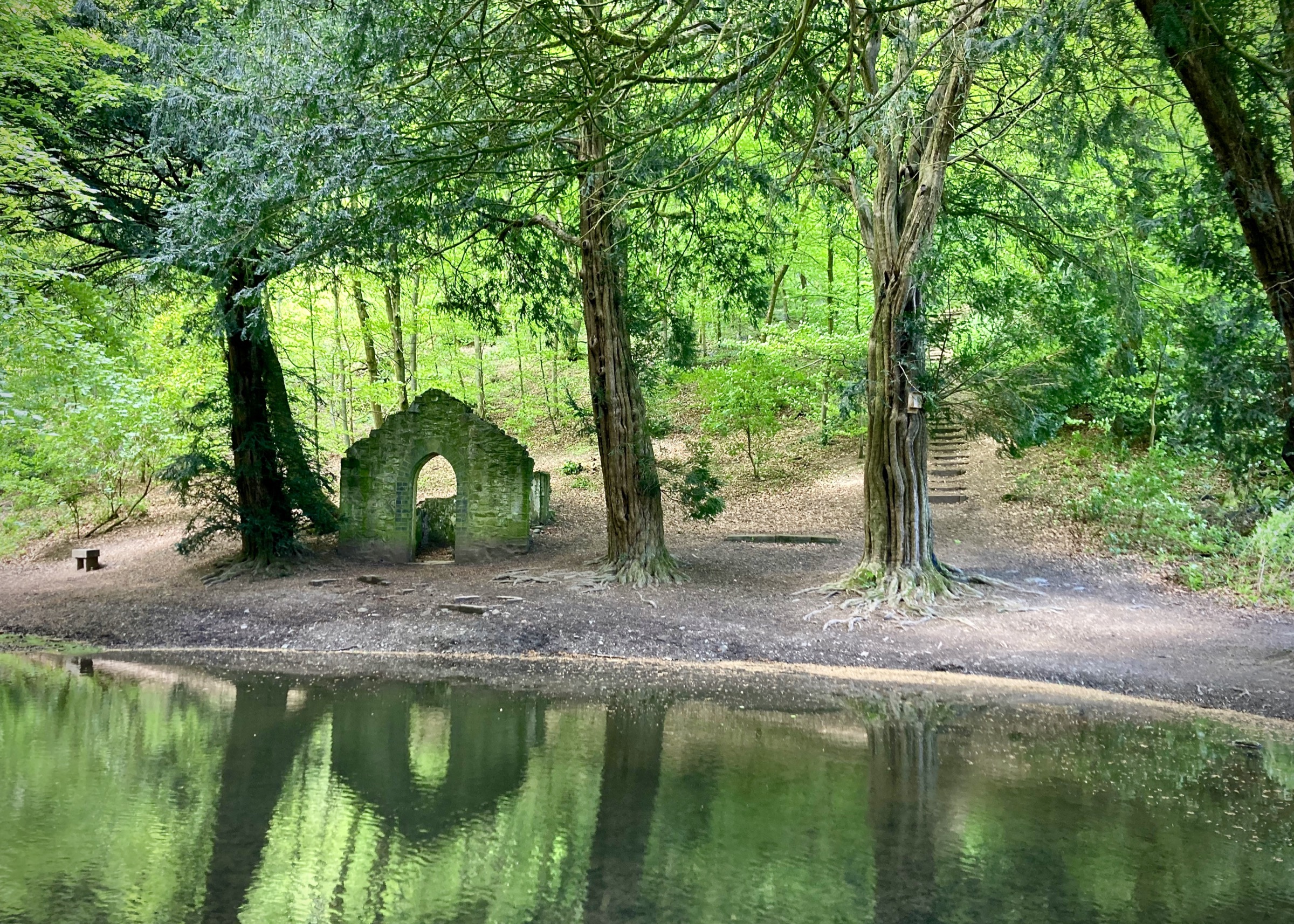 From the centre of Church Stretton we walked to Rectory Wood & up the hill.
It's a bit of a workout to get to the top, especially on a red hot day!
We walked through the wood & found a path that continues along the valley before rising to the top of the Long Mynd. No time for that today, so we looped back round & found the ruin by the pond.
For more information, check out the Church Stretton Town Council website.