Exploring Criccieth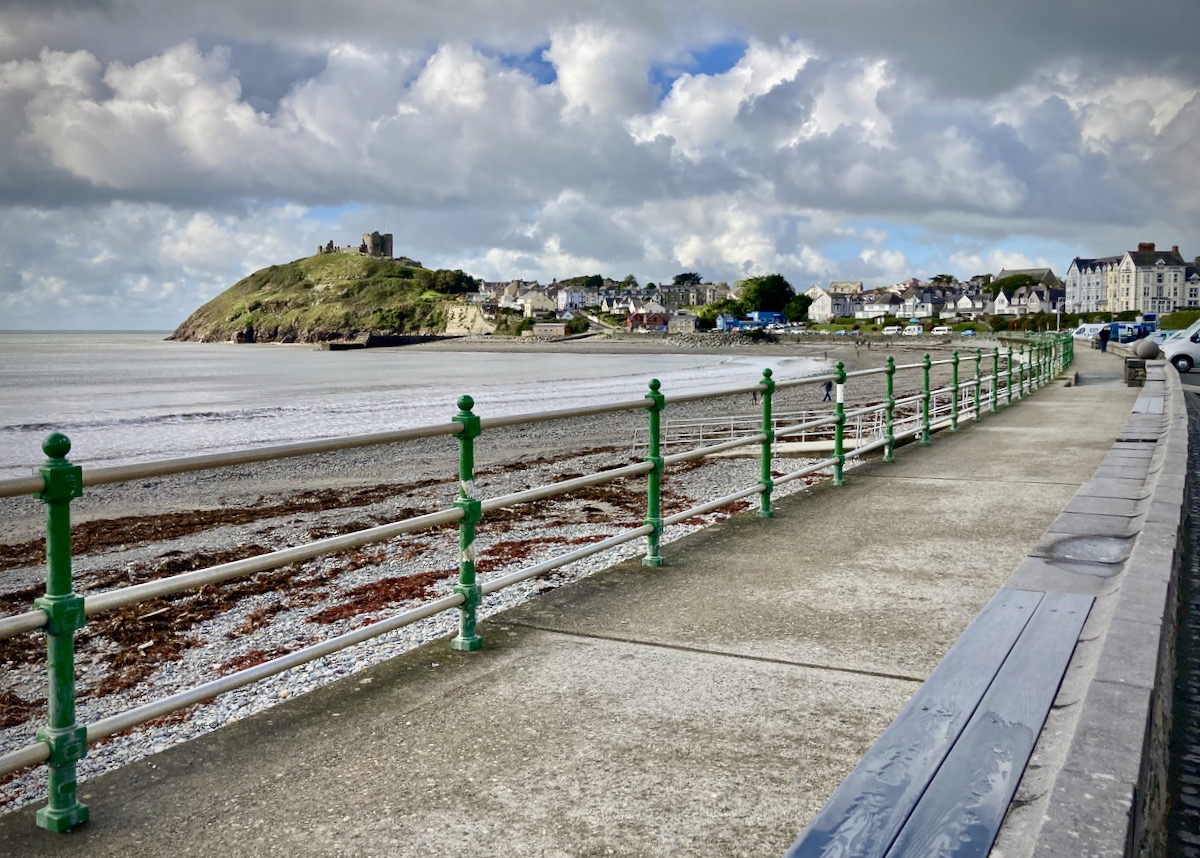 For our 2nd wedding anniversary, we had lunch at Dylan's in Criccieth before walking along the beach & exploring the town.
The tide was out, which left the sand under less than a centimetre of water. It looked as if we were walking on glass at times. Upon reaching the rock formation at the far end of the beach, it started to rain – worst day to wear jeans!
The rain stopped as we reached the town & to dry off we walked to the viewpoint opposite the castle, with views up & down the coastline.
For more information on Dylan's, check out their website here.
For more information on Criccieth Castle, check out the Cadw site here.