Lake Vyrnwy Dam Loop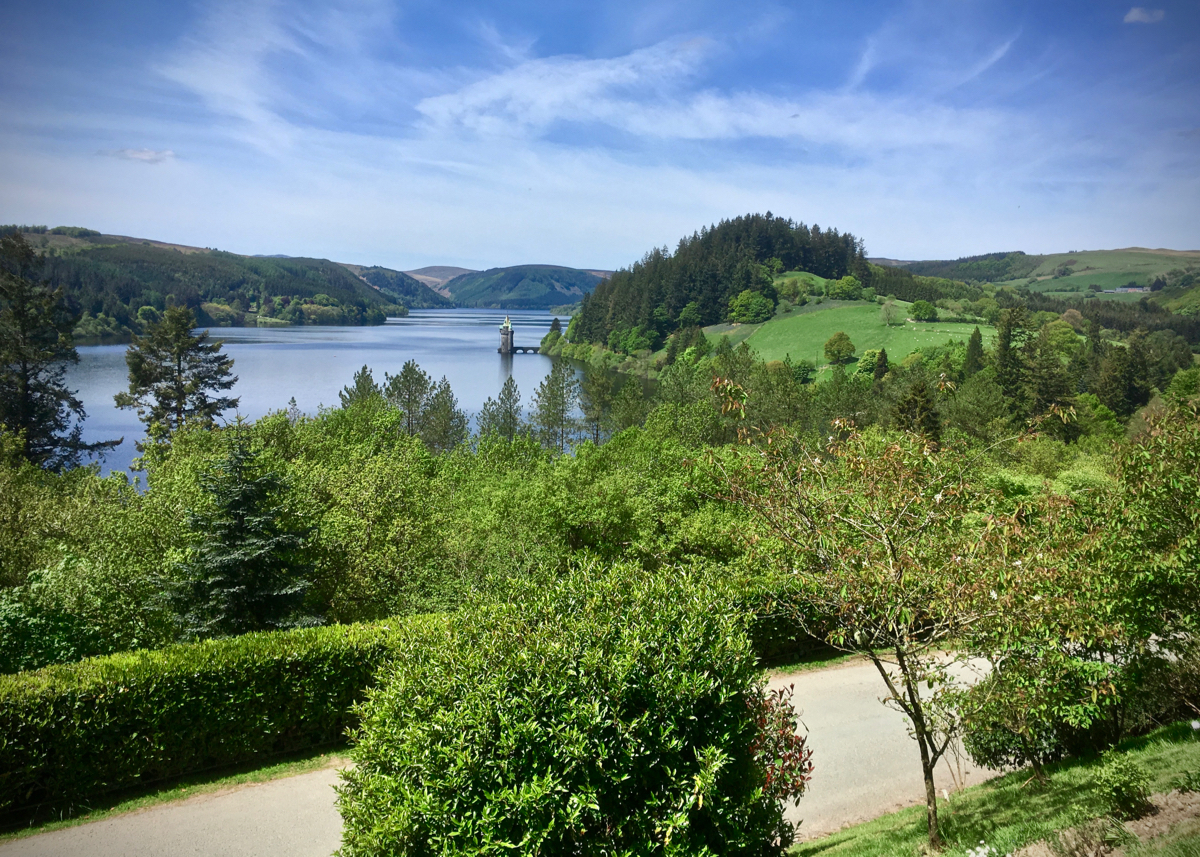 On our last day in North Wales we headed to Lake Vyrnwy. Passing Cwm Hirnant, where we'd hiked up a steep hill last time, we had a hair-raising incident on the one-track road!
Needless to say, the drive was very exciting (if you like steep drops, no barriers and hidden chicanes!). We parked for free near the gift shop and set off up a long, steep road that would take us into the forest before sweeping around the back of the hill and into the sculpture park below. Ascending to the road we took a right and ventured past an old church to the Lake Vyrnwy Hotel and Spa. Views from the hotel are stunning, so we bought a couple of drinks and sat on the balcony. Everyone was dressed nicely for lunch, while we had rucksacks and filthy walking boots!
Visit the official tourism website.
Visit the hotel and spa website.
The Lake Vyrnwy Dam Loop Map
Next Destination: Rhiwargor Waterfall Trail…