The Glasdir Copper Trail, Coed-y-Brenin Forest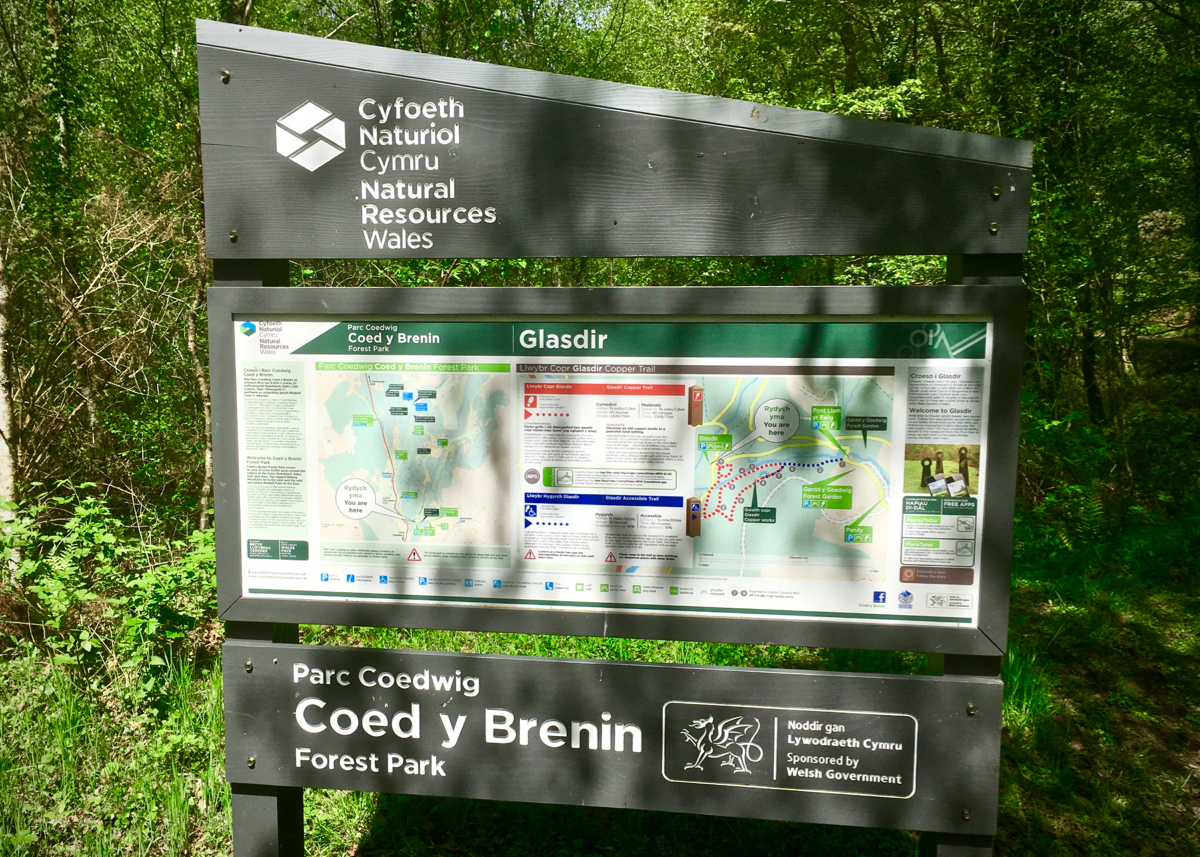 A sign post on the Precipice Walk pointed below to the Glasdir Copper Mine. Then a couple told us to visit the waterfalls there too. We had to investigate!
After lunch we headed along the disabled-friendly path above the old ruins of the copper factory. The path was once home to the tracks on which the mine carts shifted tonnes of ore from below the surface. A quick Google Street View 360 from the top of the picnic bench and we descended to the lower levels after the path became disabled-unfriendly. The walk took us through a secret garden with a view to a waterfall before coming back through the factory ruins themselves.
More information about Glasdir.
The Glasdir Copper Trail Map
Next Destination: Lake Vyrnwy Dam Loop Walk…