Moel Famau Walk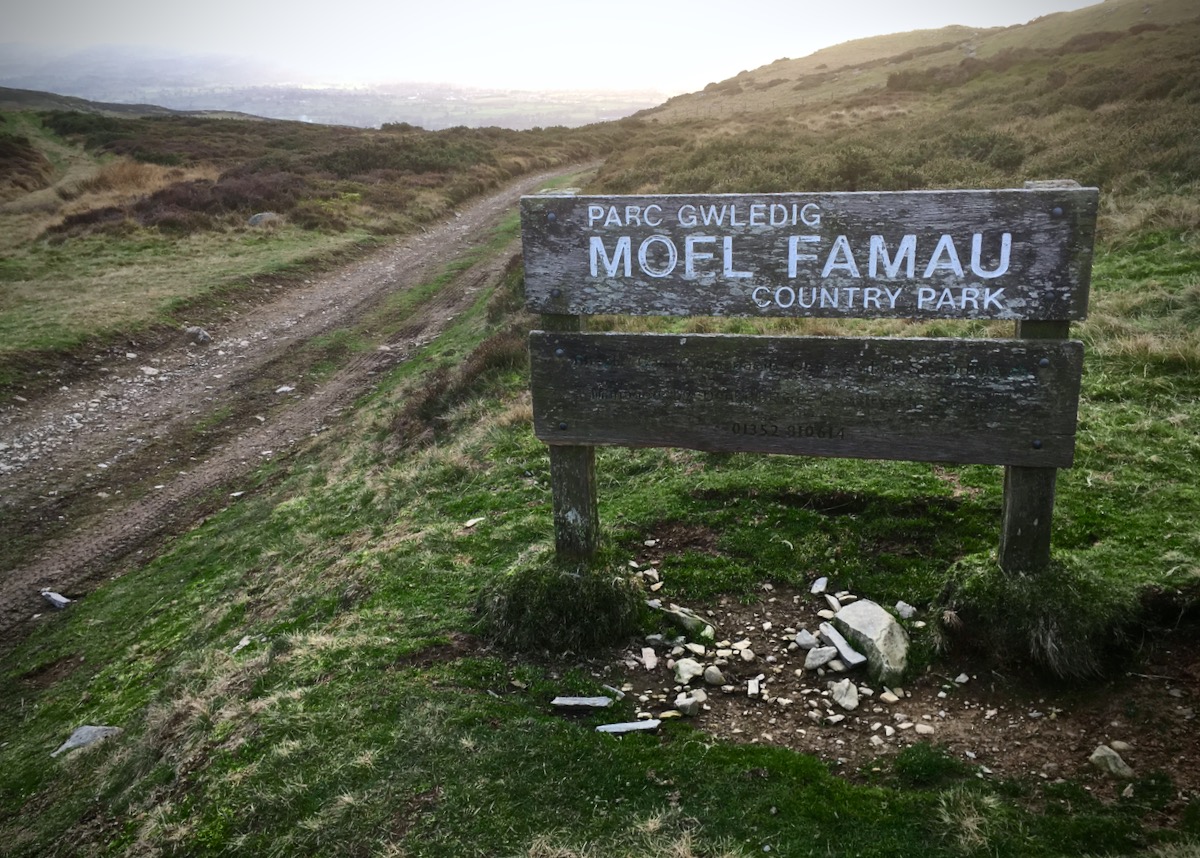 The first weekend after the excess of Christmas was met with a 10-mile circuit of Ffrith Mountain, Flintshire, taking in Loggerheads, Offa's Dyke and Jubilee Tower atop Moel Famau.
Setting off from the car park below the peak, we wandered along the forest paths to Loggerheads Country Park where the first and last toilet stops were made.
The trail took us past Devil's Gorge (no photo, unfortunately) with lunch on the side of a hill before ascending to Offa's Dyke.
As we followed the path to Jubilee Tower we were treated to views of the Sun breaking through the clouds, illuminating the myriad of farmers' fields below.
Walk Map