Exploring the ruins of Old Park Farm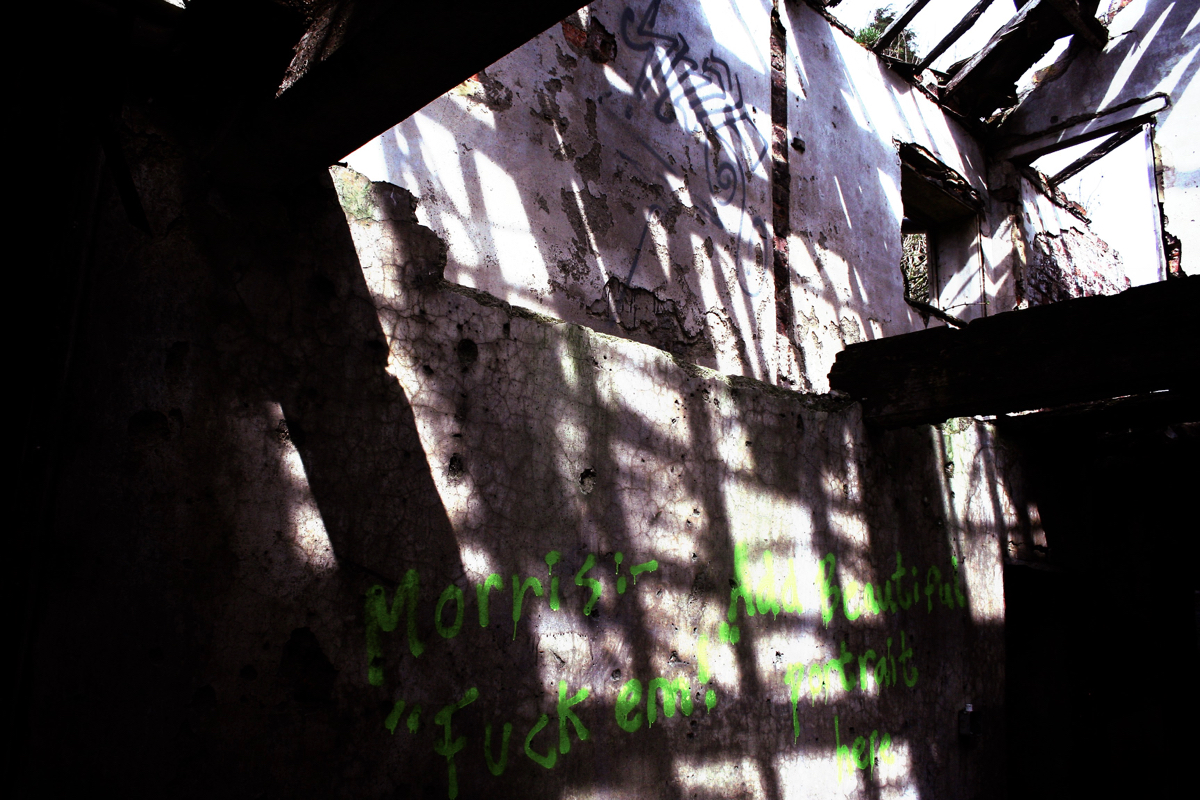 On a bike ride from Altofts to Haw Park an excursion to explore the ruins of the abandoned Old Park Farm was par for the course.
With most walls adorning some kind of spray paint masterpiece & the amount of devastation – walls crumbling, staircases missing, fire damage, overgrown shrubbery – it was shocking to find that it was occupied as recently as June 2008.
We had a good nosey about except for the upper floors in the house, as when reaching the top of the stairs we were confronted with a hole down to the floor beneath, & I wasn't dressed appropriately to fall through the floorboards had I navigated the drop & gone wandering. I did however catch a glimpse of a bright blue bathroom when looking through the ceiling of one of the downstairs rooms…
For more information about the Farm (including old photos & a YouTube guided tour) & it's last occupant Kenneth Lea – kept Owls that were used in numerous Harry Potter films – please browse the following links:
Historical report including old photos on www.urbexforums.com
Report on nick-myurbex.blogspot.co.uk
Report on www.derelictplaces.co.uk
Daily Mail article regarding the Harry Potter owls & Kenneth Lea's conviction
For more Urban Exploration, check out my photos of Harecastle Tunnel, Bath Pool, Kidsgrove & The Return to Harecastle here.