Walking the Mawddach Trail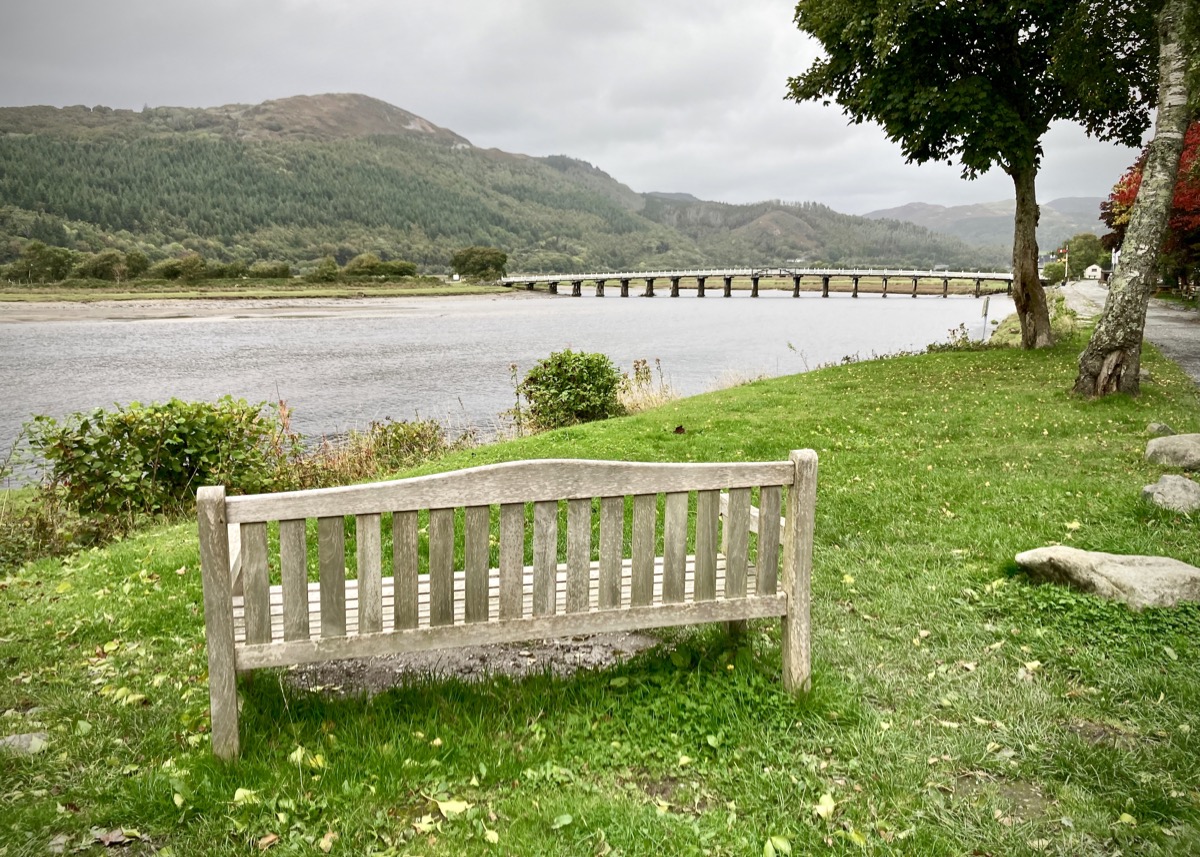 What started out as a visit to Dolgellau ended up as a hike in multiple stages.
We found the trail on the outskirts of Dolgellau and followed it for a while. As it isn't overly scenic, we turned back and drove further on to Penmaenpool where there is a free car park and a rickety wooden toll bridge.
The trail is very long and would be ideal on a bike. We reached a section that was on the edge of the water with a view to the estuary and Barmouth Bridge before turning back and enjoying drinks at the George III pub by the car park.
For more information, check out the Mawddach Trail website.