West Bay Wander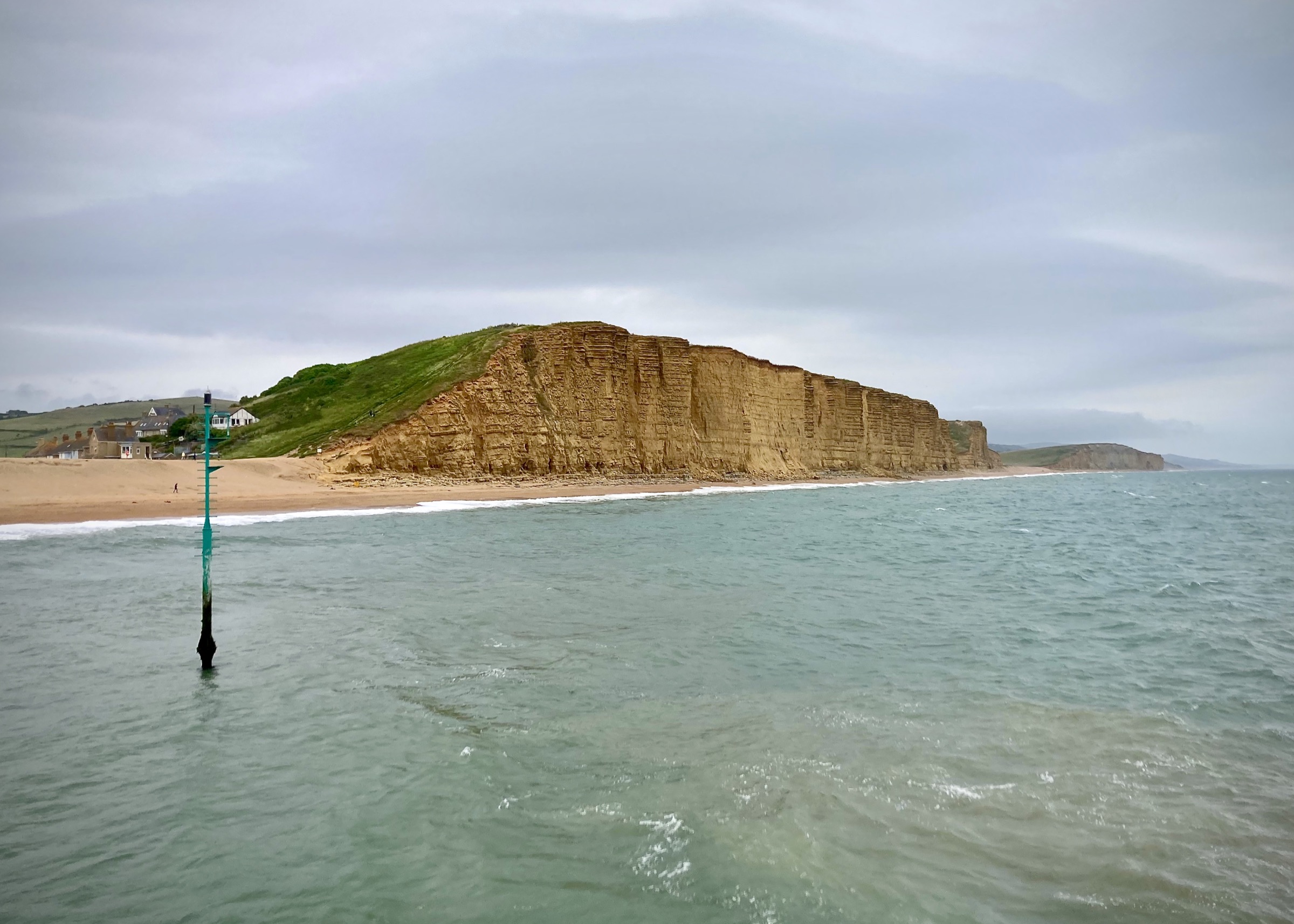 After our day out in Lyme Regis followed by Bridport, we still hadn't had enough. A wander around West Bay in search of cider & ale was on the cards…
Unfortunately, the micro bar that we bought takeaway cider from in 2017 was closed! Gutted – we had brought the flagon we purchased last time specially! We had a quick look around the emporium & antique shop before having pints of Palmers Dorset Gold (4.5%) & IPA (4.2%) at The West Bay Hotel beer garden. A bit windy!
We finished our drinks & walked both piers. As we went to the first one, the bakery called out that their pastries were now £0.75 & their pasties were £1.75. There was a rush of patrons snapping up the pasties in batches of 5, so we got 2 steak & stilton and 2 beef & chipotle pasties for lunches, plus a filled donut & a Cornish Pudding for afters.
For more information and live webcams, check out the West Bay website.