Cat Bells & Derwent Water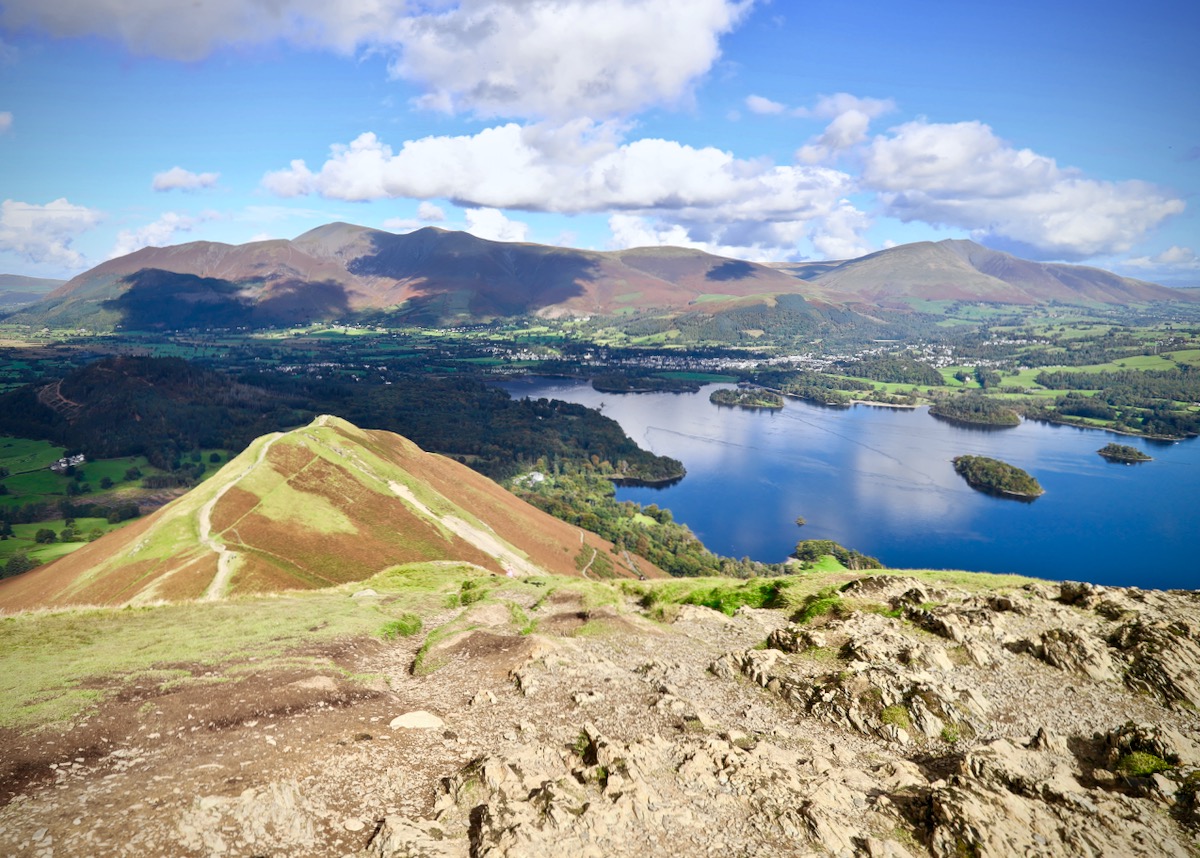 With the weather being more favourable today, we headed for Cat Bells in the hopes of sprawling vistas & another leg workout – we weren't disappointed!
We parked at the National Trust Kettlewell car park at 10ish (it was filling up at that point – very small!) & set off on the 7.5 mile round trip.
It was 3 miles to reach the start of the path to the summit, taking us through marshland & woods. A good warmup for the steep ascent.
We stopped for lunch between Skelgill Bank & Cat Bells, taking in the amazing panoramic views & watched a huge army bomber fly the length of Derwent Water beneath us.
For more information, check out the National Trust website.