Tarn Hows & Tom Gill Falls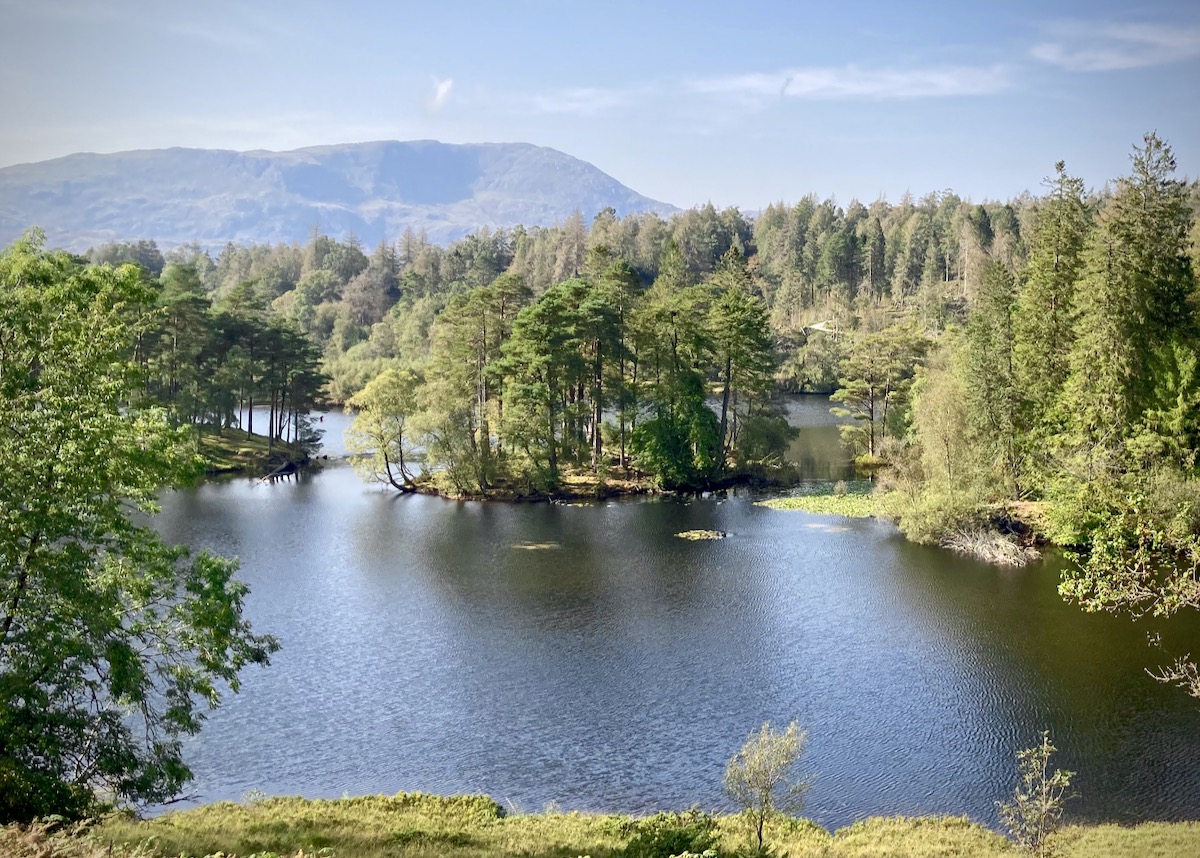 What started out as a chilly overcast day, ended up blue skies & red hot by early afternoon. Starting from the main car park at Tarn Hows, we headed down through Harry Field Wood to climb back up the other side of the stream to Tom Gill Falls before doing a loop of the tarn.
As opposed to the usual dog waste bags hanging from trees (as is a common sight when out walking in the UK) it was thousands of coins hammered into tree trunks that were most prolific on this occasion. Plus, we witnessed a guy swimming from island to island in a wet suit, disregarding the "No Swimming" signs.
For more information, check out the National Trust page for the area.