Wansfell Pike & Troutbeck Loop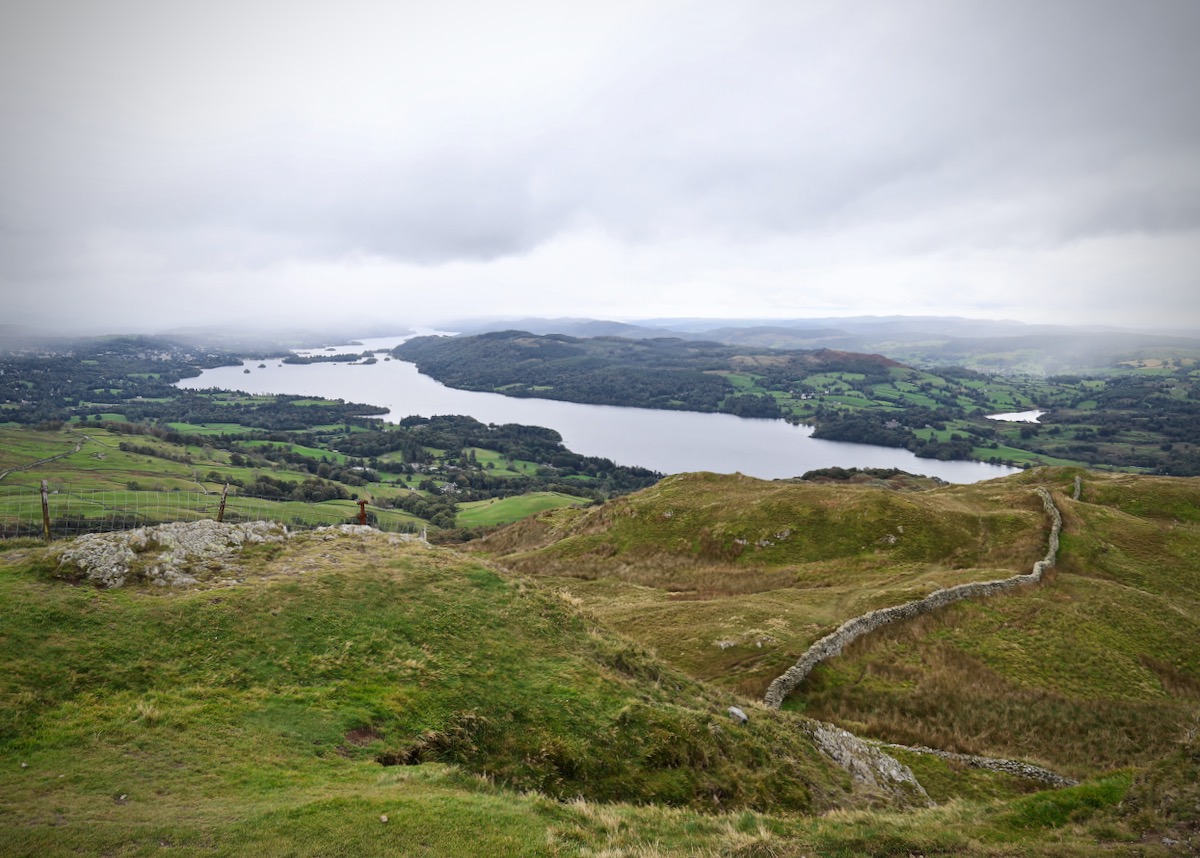 The path from Stockgill Force to Wansfell Pike is a near vertical ascent which took the best part of an hour of climbing before reaching the summit.
From the top you get views to the bottom of Lake Windermere towards Grange-over-Sands (Arnside Knott Walk), some wind farm out at sea & most of the Langdale Pikes. As we looked back down the path we'd just walked up, we could see Todd Crag & Lily Tarn, where we had been on Sunday in much more pleasant weather.
After a quick lunch break (very cold & windy at the top!) we followed the path down the other side towards Troutbeck, crossing farmland & descending through forest paths back to the apartment.
The WalkLakes website route is pretty much the same walk, with less faffing around at Stockgill Force!